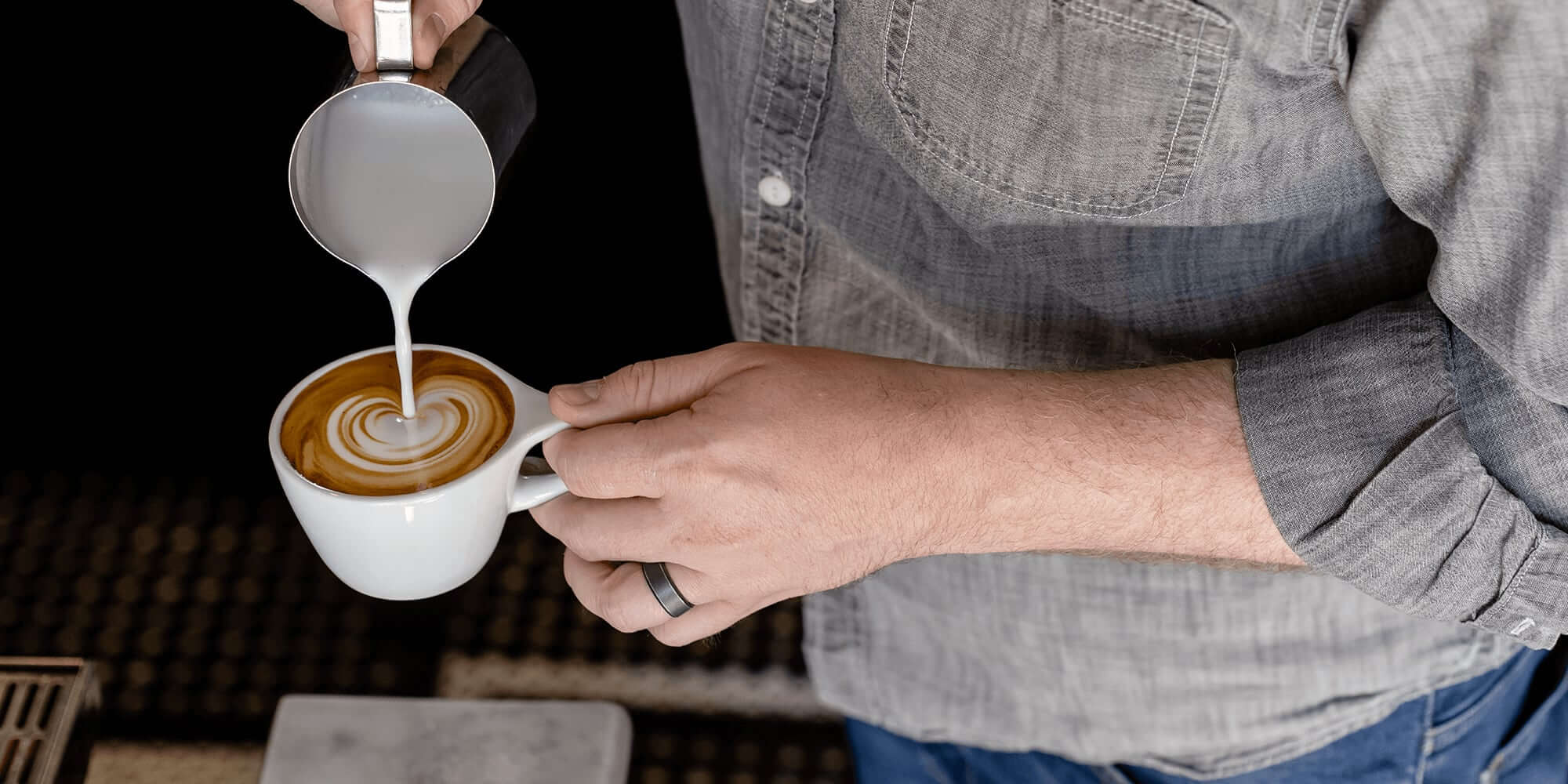 How is your coffee sourced?

At Roseline, we employ a relational-based sourcing model. We work round the world and access superb coffees based on our enduring relationships with producers and supply chain partners. This investment in the people closest to the coffee is how we're able to bring you the best possible cup.
How is your coffee roasted?

Roasting coffee is not one size fits all, but we need to ensure that it's consistent so every cup is delicious. Each coffee, each crop is unique and it's our responsibility as your Roaster to develop each coffee in a way that brings out its best characteristics.
What is the best coffee for *blank* brew method?

You can contact us through our contact page! We will be happy to assist you.
What is the best way to measure coffee?

We highly recommend using a digital gram scale. A scale will allow you to accurately weigh your beans and water. We promise this will result in a much more even ratio of coffee to water and a more enjoyable cup!
How do I keep my coffee fresh?

We roast coffee daily, then immediately pack to ensure you're getting the freshest batch. To keep that freshness at home, we recommend keeping your coffee in our bags (make sure the seal is closed) and tucked away in your kitchen cabinet or drawer. Try to avoid coffee being exposed to oxygen, heat and sunlight.
How long is your coffee good for?

Coffee tends to extract more evenly after leaving the Roastery, so you may be surprised to find your coffee only gets better a week or two after the posted roast date! A general rule of thumb is try to finish up your bag of coffee within a month of the roast date.
Why does my coffee taste too weak or too strong?

An even extraction and a proper ratio of coffee to water is critical for that perfect cup. If things are tasting weak, we'd recommend fining your grind and making sure that your water is just off a boil when brewing. Alternatively, if your coffee is tasting too strong, we recommend coarsening your grind slightly and double checking your coffee to water ratio. A good starting point — for every 1 gram of coffee, you'll need 16 grams of water.
What orders qualify for free shipping?
How do you ensure that the coffee remains fresh?

All Roseline coffees are packaged in resealable foil bags with one-way valves to preserve quality and freshness. Roast days are Monday - Thursday. All orders are roasted and shipped on the next roast day after your order is placed (midnight Pacific Time is the cutoff).

For example, orders placed between Thursday after 8am and Sunday roast and ship on Monday; orders placed on Monday roast and ship on Tuesday.
What are the shipping costs?

Unless specifically noted shipping costs are in addition to the list price of the coffee. For best shipping rates, we recommend ordering at least two (2) bags at a time. We ship using USPS Priority Mail or UPS to ensure the coffee arrives as fresh as possible.
How does a subscription work?

Choose between Roaster's Choice or your favorite coffee, then select your desired quantity, grind and how often you'd like your coffee and we'll take care of the rest. Have any other questions? We're here to help, reach out to us at hello@roselinecoffee.com.
Can I change up my subscription?

Absolutely! You can manage or modify your subscription anytime through the customer portal.
When will my subscription ship?

Your subscription will be roasted and shipped at the beginning of the week. You should receive your coffee by the end of the week.
I'm going on a vacation. Can I get my subscription sent to another address?

Yes and excellent idea! You can update your shipping information at any time through the customer portal within 24hrs before your next charge (but don't forget to change it back!).
How often do your roaster's choice coffees change?

Our roaster's choice selection is refreshed every month. You'll have a unique opportunity to try our freshest batches and limited edition coffees.